Bonding
One of the quickest and easiest cosmetic procedures for correcting damaged teeth, is bonding. Bonding involves the artistic placement of a tooth-colored composite material to front teeth to enhance their color, shape or size.
Unlike other, more involved cosmetic procedures, such as veneers or fillings, bonding is a quick procedure that usually does not involve anesthesia. Our bonding services may be used to:
Repair decayed teeth
Repair chipped teeth
Improve discolored teeth
Close spaces between teeth
Lengthen teeth
Correct the shape of teeth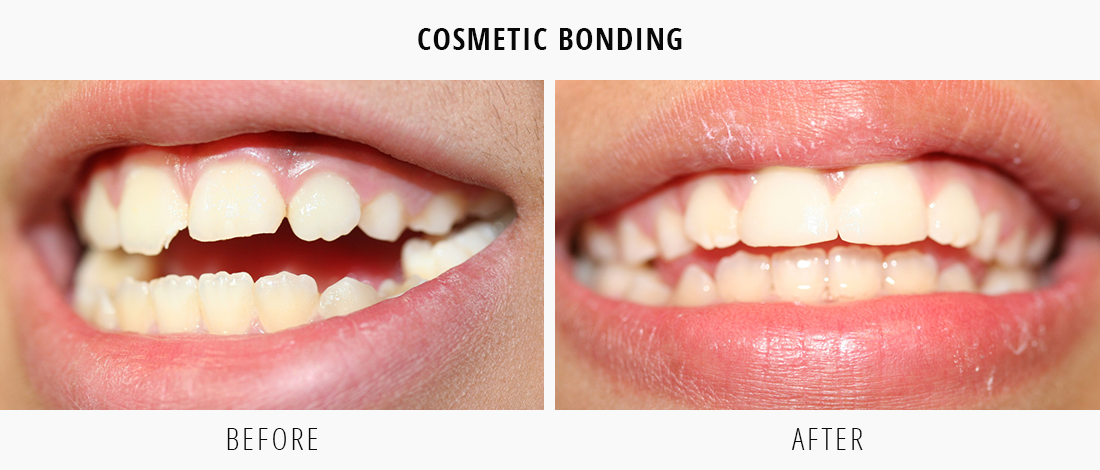 Bonding may be a great choice for patients who need to have minor corrections made to one or two teeth at a time. Unlike veneers and Lumineers®, which must first be manufactured, bonding can be done in one visit and at the dentist's hands. We will match the shade of your bonding material to your natural tooth color to ensure that the bonding matches the rest of your smile.
A painless and easy procedure, bonding may be a good option if you have space between your teeth, a chipped tooth or darkened or discolored teeth. For more extensive procedures on a number of teeth, veneers may be a better solution.
Give us a call today should you have any questions!