Patient Reviews
Dr Smooke and his team are awesome! Efficient and expeditious check in and out, the team listens to what you want and completely explains all the procedures, and Dr Smooke is so kind and just an all around wonderful person and dentist!
UPDATE: amazing! I just checked my VM tonight and there was a message from Dr Smooke checking up on me to make sure I was ok. This is true customer service. Completely delighted.
Had a terrific experience at Dr Adam Smooke's office today. Went for a cleaning and knew that I would have some future work that needed to be done. The secretary helped me assess the necessary fees – which are pretty standard compared with other dental procedures in Houston. She also gave me all the details about a financing option which looks pretty great. Dr Smooke and his staff were really kind and efficient at the same time. I noticed that they also have what seems to be the most up to date techniques and instruments – this is not the dental experience I would have even 10 years ago. All in all, thrilled I switched to Dr Smooke.
Adam is a wonderful dentist. He is very gentle and caring. I would recommend him to anyone looking for a great and honest dentist.
Couldn't give 5 stars because let's face it – you're still at the dentist office!
After almost 2 years since my last appointment, I slunk into Dr. Smooke's office as a new patient and fearful of what he may find. After a thorough look around my mouth, Dr. Smooke informed me I had two cavaties (at age 34, these were my first) and that he had time to take of them that same day, saving me a second visit.
I agreed and he proceeded with my deep cleaning – which he preformed personally – and then finished off with two PAINLESS cavity fillings! Thanks to Dr. Smooke and his professional team, my smile is healthy again!
My favorite dentist so far. Very nice team of people and always go the extra mile.
Hello Dr. Smooke! It's been a while since I had you as my Dentist. I'm in Lafayette now. But I still remember you and your bedside manner. You rocked then and it looks like you still rock now! I was at Azar Dentist Office having my teeth cleaned and a tooth extraction and your work wowed my Dentist. He was admiring the work done to my 'choppers.' The longer he was in my mouth the more he kept commenting on what great work was done to my mouth. And I said to myself, I wish I could let Dr. Smooke know how much a fellow coulege liked his work. And so here I am, 'you rock Dr. Smooke!' Glad to have had your hands in my mouth.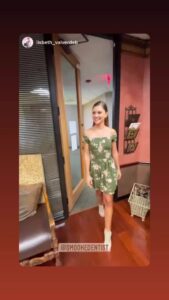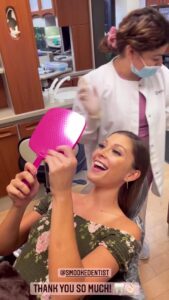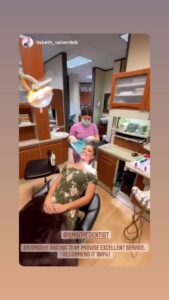 Thank you so much Dr. Adam Smooke! The best Cosmetic and Family Dentist in Houston! – Lisbeth (Miss Panamerican Intl.)